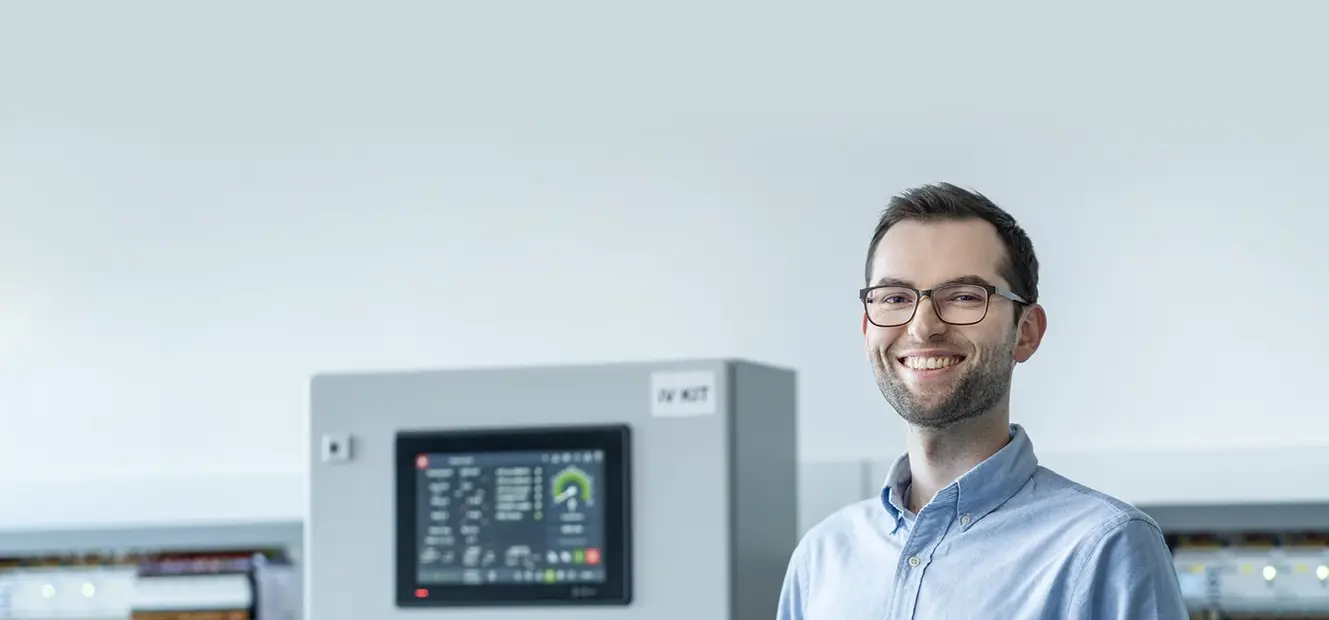 Be part of the
future of smart energy

control
Work to create and deliver innovative products and solutions that are shaping the power generation and energy management industry
offices globally, HQ in Prague
would recommend 
a ComAp job (from internal polling)
overall Glassdoor rating (as of December 2022)
Work that will keep you inspired
Work towards a renewable future
Sustainability is a key focus for ComAp, and you can help us fulfill our vision to provide more sustainable energy solutions globally.
Bring new products and solutions to market
Working with one of the largest R&D teams in our industry, you'll get to work on strategic planning, development, and delivery of new products and solutions to our customers.
Expand your horizons
Work at ComAp is extremely varied. You can work with cutting edge technologies; influence global business practices; travel to different countries and improve your understanding of local cultures and customer needs.
Keep learning
There are ample growth opportunities at ComAp, from on the job training, to getting involved in interesting projects, to development activities.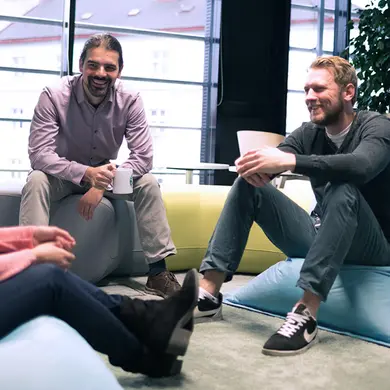 A friendly, relaxed culture
Great people are central to our mission and we do our best to make sure you have everything you need to learn, grow and innovate. We believe that growth comes through collaboration and knowledge-sharing, and this is why we we have an open, informal, and friendly work environment.
You can look forward to:
Fun company gatherings and events
Flexible working hours
Open-door approach
Growth-centric company mindset
Supportive colleagues


Global company, Czech headquarters
ComAp was founded in Prague by three friends, recent university graduates, back in 1991. We have grown significantly since, from three to 500+ employees, with headquarters in Prague and 23 offices across the world.
Our Prague offices are based around the "living office" concept: individual activities are matched with the most suitable environments to encourage the most natural and effective way of working. For this, we won an Offices for Future Challenges award from CBRE.
All our offices follow our sustainability vision. The headquarters in Prague have the "Excellent" BREEAM certification and the office's energy is powered from 100% renewable energy sources. In our office in Germany we have 100% renewable electricity and rain water flushing, and the ComAp Italy office has a hybrid energy system using solar power.
What it is like to work at ComAp?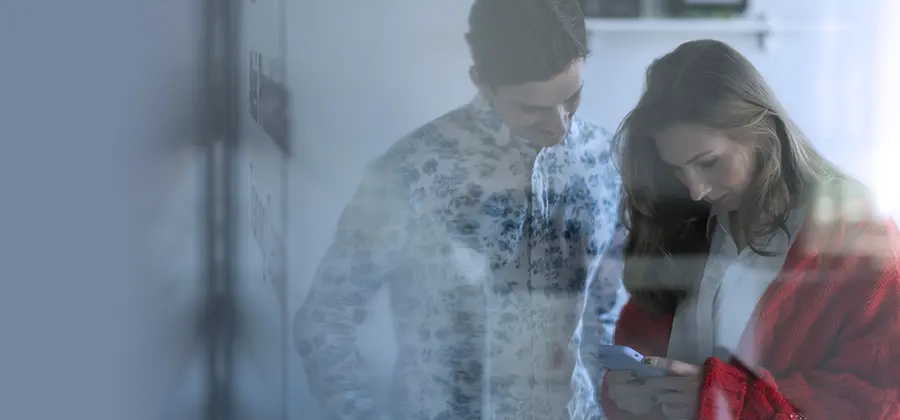 Find your next job

at ComAp

Filter through our job openings and find a role that will suit you. If you don't find anything that matches your interests, drop us a line and let us know a few things about you. We might have an upcoming position that is suited to your skills and ambitions.