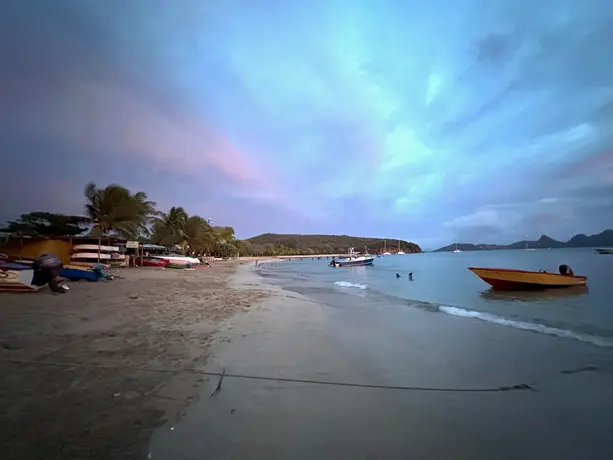 Case Study
Hybrid Power Generation Control for an Island
The island of Mayreau is a tropical paradise in St. Vincent and the Grenadines. Like most Caribbean islands, electric power for the island residents comes from diesel generators, which is costly, noisy, and contribute to climate change. VINLEC, the local energy utility, worked with The Rocky Mountain Institute (RMI) to install solar PV and a battery energy storage system (BESS) for a more sustainable source of energy.
ComAp provided the microgrid control solution that enables VINLEC to maximize PV contribution and reduce diesel consumption while maintaining reliable power for Mayreau. The ComAp InteliSys NTC Hybrid controller constantly monitors the system and dispatches resources for the lowest possible fuel usage. In certain conditions, the controller can shut down all diesel gen-sets while the BESS and PV support the load. The controller will restart the diesel gen-sets when needed due to low PV production, high loads, or low battery state of charge.
ComAp provided the InteliSys NTC Hybrid master microgrid controller, InteliVision 12Touch display, and InteliFieldbus Gateway communications module for the microgrid, along with engineering services. Four diesel generators were also updated to InteliGen 200.

Engineers from ComAp and our channel partner, Amandla Engineering, worked with the VINLEC team to commission the microgrid. The island's power system now fully utilises the solar power system, and the site owners are very pleased that the diesel gen-sets are now silent for up to six hours on some days - something which had never happened before.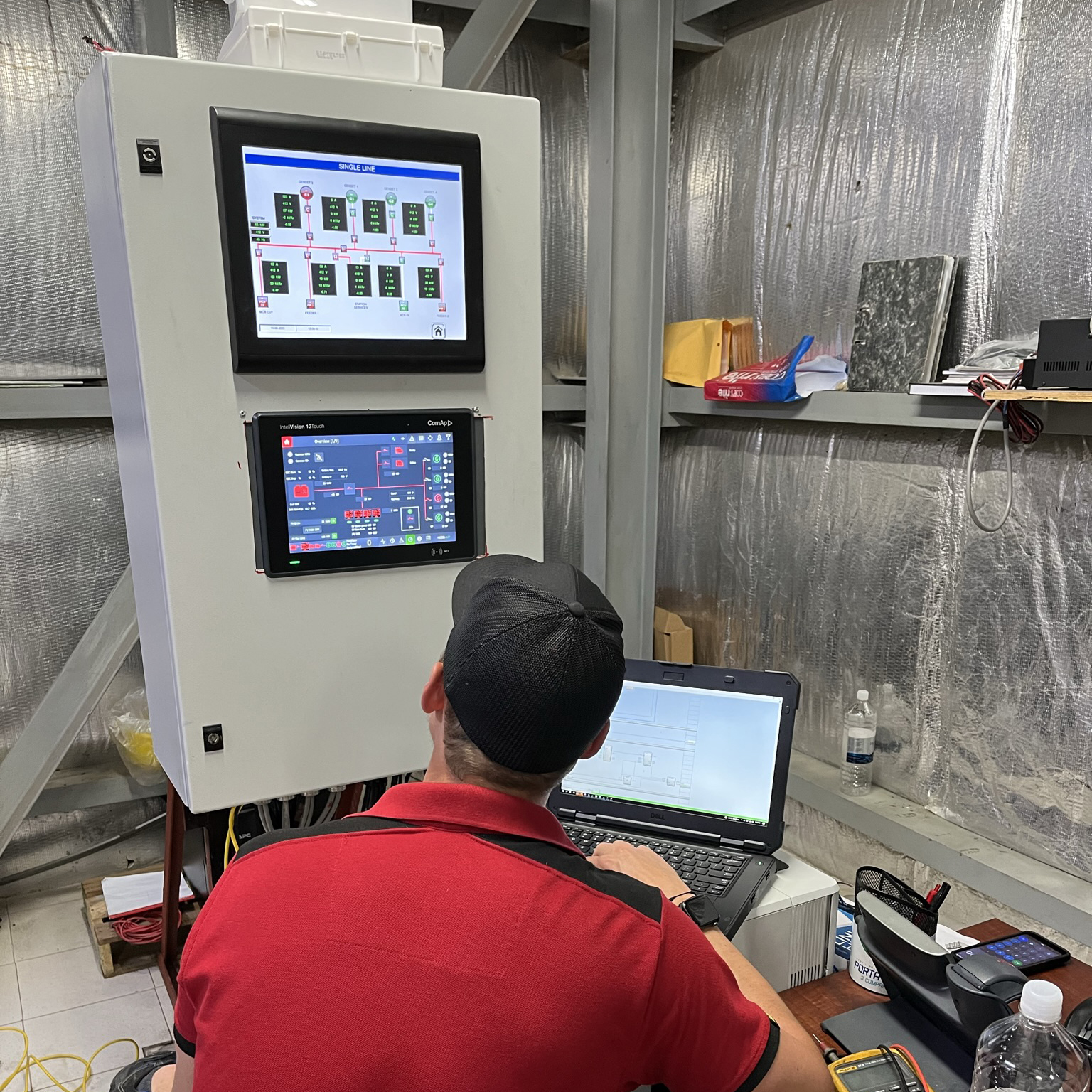 This installation provides a template for renewable power generation for islands like Mayreau throughout the Caribbean and other remote areas, saving the islands on the costly use of diesel fuel for the generators while giving them a more environmentally sustainable and resilent source of power generation.
ComAp provided a flexible, user-friendly and cost-effective hybrid controls package that alleviated problems we were facing with the integration of high penetration solar PV and battery storage into the Mayreau power system. The performance of their solution has far exceeded our expectations by facilitating several hours of diesels-off time each day, an outcome that we didn't anticipate would be possible considering the technical limitations of the battery storage system.
Fidel Neverson, Technical Manager, RMI Islands Energy Program