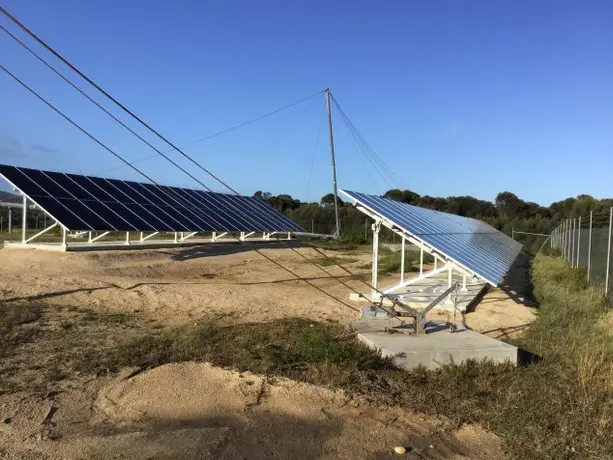 Case Study
Hybrid Power System for a Remote Island
Cape Barren Island is located off the north east coast of Tasmania, Australia. The 478 square kilometre island is home to a community of approximatly 70 people. The island's existing power station had reached its end of life and required a complete upgrade to provide the people of Cape Barren Island a resilient and reliable energy supply.
The Island required a robust microgrid control system to incorporate two new 80kVA diesel generators, the existing PV system, a new 50kWp ground mounted PV system and a 72kw / 110 kWh BESS system.
ComAp's Hybrid Energy Management System was selected to manage the integration of all the new and existing energy sources. The system can now run 24/7 fully autonomously and ensures that there is no one single source of failure. With the addition of the BESS system the island can now run in full diesel-off operation using the PV to supplement and charge the BESS. When running in diesel-on mode the PV is used to reduce loading on the diesel generators, thereby reducing fuel consumption and engine maintenance.
The ComAp Hybrid Energy Management System will also balance the run hours of the diesel generators and if one was to fail, will immediately call for the other to start. The diesel generators were upgraded to ComAp InteliGen 200 controllers and seamlessly integrate with the rest of the hybrid system.
The site can be remotely monitored via ComAp's online WebSupervisor tool.


ComAp provided the expertise to integrate all the island's renewable energy sources. Their wealth of knowledge made commissioning easy and WebSupervisor has made monitoring the island's power station simple. We look forward to working with ComAp on upcoming projects.
Wade Fromberg, Director, Contact Group