Phase synchronisation of your gen-set and the grid, providing power when the grid is down. Our solutions come with built-in grid code certifications for most European and global grids, which saves you time and eliminates the long and costly certification processes.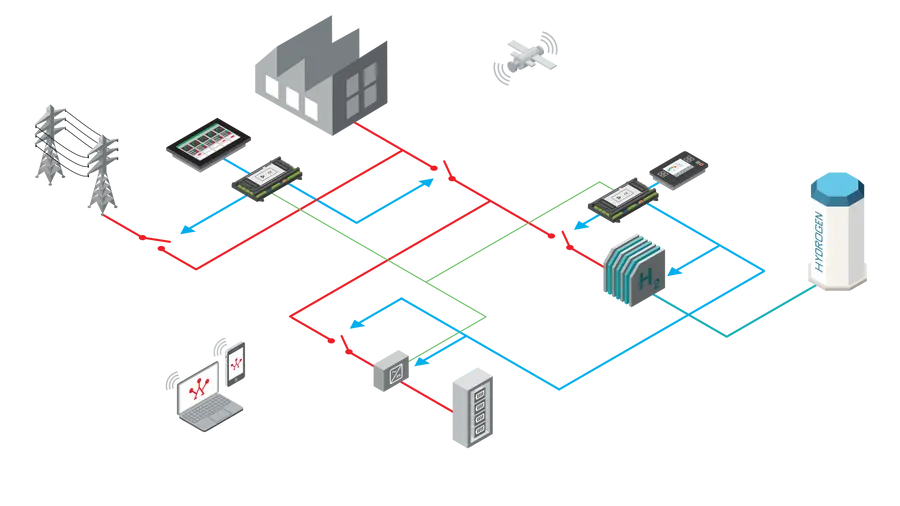 Gen-set paralleling offers you the most adapted load strategies with your fuel cell technology. Divide the power to increase the health and longevity of your gen-sets.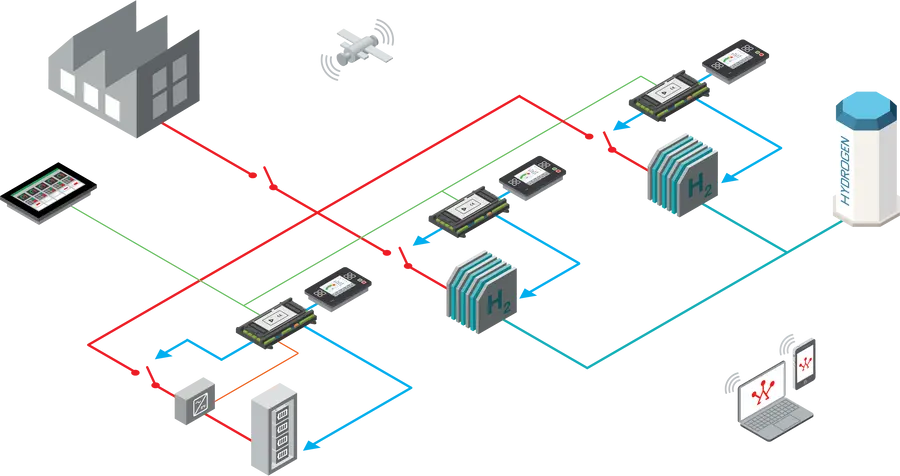 Synchronise your fuel cells gen-sets, share the load between modules, connect your system to the grid and offer peak shaving and electricity import/export. All our solutions are pre-certified.