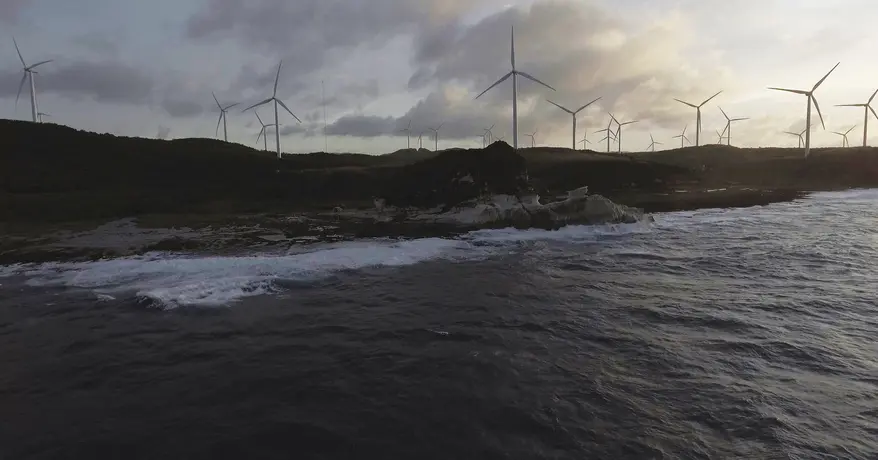 Case Study
Control System for Burgos Wind Farm

The Burgos Wind Farm is located in Burgos, Illocos Norte, Philippines. The wind farm was commissioned in November 9, 2014 and upon its completion it became the largest wind farm in the country and in Southeast Asia, covering 600 hectares and three barangays (districts) of Burgos, namely Saoit, Poblacion and Nagsurot. The Burgos wind farm generates about 233 gigawatt-hours of electricity a year, enough to power more than a million households and augment Luzon (the main island) grid's dependable capacity, which will need an additional 4,200 megawatts in the next ten years.
ComAp, along with a systems integrator Intellisys, installed InteliSys NTC BaseBox controllers to control a backup power system for the wind farm. If the wind is too strong, the turbines automatically shut down in order to prevent damage. Once the turbines have stopped turning ComAp's system automatically starts up a bank of Caterpillar gen-sets (1250kw each). Start up synchronisation (SUS) starts the generators, synchronises them, and allows the generators to pick up the load within 20 seconds of the turbines shutting down. SUS also ensures that the gen-sets are shut down safely when the turbines return to producing power.
The wind farm also uses 3 InteliVision 8 displays and Internet Bridge NT in order for the site to be monitored remotely, using ComAp's WebSupervisor application.