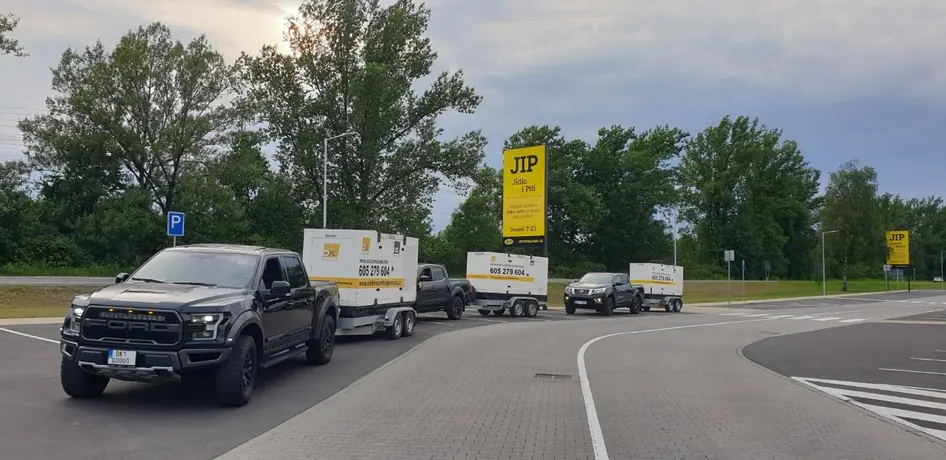 Case Study
Control System for Mobile Power Generation
Elektrogenerátory s.r.o. is a company based in the Czech Republic which deals with rental, sale and service of electric generators and super silent generators for professionals and large companies. They provide generators for outdoor social events, construction and emergencies.
Generator rental is a particularly competitive industry, especially in the Czech Republic, where the loss of an order or project can often mean the loss of a customer. Speed, flexibility, price, and above all, reliability decide. All you can offer are an extra benefits that can ultimately give you a competitive advantage. Inherent connectivity for the 21st century is increasingly required, especially when business or human lives depend on it.
ComAp's WebSupervisor, a tool for remote access and monitoring, has become a great sales item for Elektrogenerátory s.r.o. Even at large events or long-term loans, the operator has an overview of what is happening to the unit, when it is necessary to add operating fluids or the certainty that there is no tampering with the generator. If necessary, it is possible to intervene remotely, to warn the customer of a possible problem before it occurs or, in extreme cases, send an employee to the location before the problem causes the machine to stop.
In conjunction with the quality of ComAp units, it helps convince the end customer that he is putting his business in the hands of a reliable partner.


We are proud to be one of the first on the Czech market to start using WebSupervisor monitoring from ComAp as a standard tool. We run the application on all our rental machines and we also offer it to customers who buy our machines. And not only in the Czech Republic and Slovakia, but anywhere in Europe. We offer remote monitoring of gen set operation as a free bonus service to our customers. They always appreciate the speed of solutions, ease of work and a significant reduction in time when solving potential operational problems.


David Klimša, CEO, Elektrogenerátory