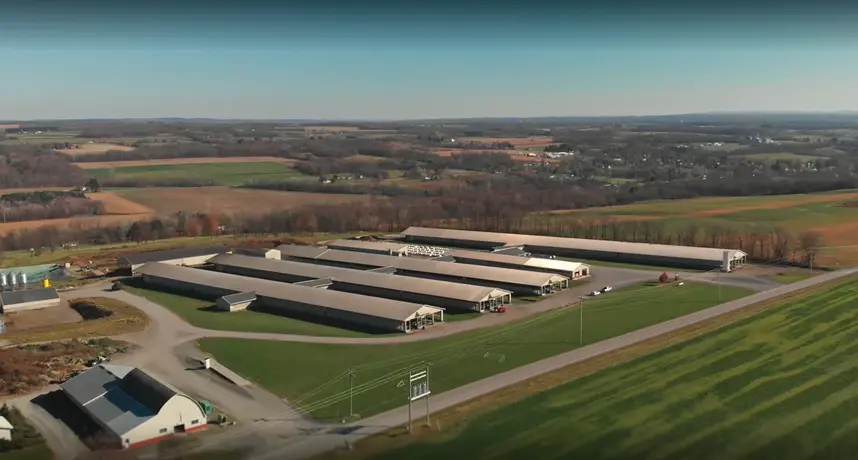 Case Study
WebSupervisor Remote Monitoring for a Farming Company
Agriculture is heavily connected with advanced machinery these days, and it needs to be managed closely to stay reliable and retain efficiency for its owners. Cuff Farm Services, a company providing equipment, services and support for agricultural sites in the United States, was looking for an efficient way to have a real-time overview of their machinery to provide quick and smooth commissioning and customer service. They turned to ComAp's WebSupervisor tool for dependable remote monitoring of their fleet anytime, anywhere.
Cuff Farm Services are active in the Syracuse city region, in New York, which is well-known as an agricultural area with around 100 farms. The company is a one-stop service solution for the farmers in the region and mainly helps dairies with their waste handling systems and provides irrigation pumps and sprinklers for vegetable producers.
To have an overview of all their machinery, they engineered their own "homemade" SCADA (supervisory control and data acquisition) and created a complex VPN system to secure data and connections. However, integrating live data into their systems was challenging and was causing problems from a reliability standpoint.
They were looking for a new online monitoring and management system to speed up commissioning time, secure a more reliable connection, and expand their services. ComAp's WebSupervisor fulfilled their expectations of an umbrella system that could give them a real-time overview of their fleet. Now they can access equipment and troubleshoot remotely, without having to send a technician to a site, which saves both time and money.
With WebSupervisor the company also gained a competitive advantage in end-user customisation. They can adjust the layout, information on the screen, and even the logos and colours to suit their customer's requirements. The extensive history records in WebSupervisor also help them keep data accessible to ensure they are in line with government regulations, such as the Environmental Protection Agency's regulations on fertilizer distribution.
WebSupervisor provided Cuff Farm Services with a plug & play monitoring environment that has reduced their engineering and maintenance costs, improved their machinery lifetime and moved their business to a more flexible and customised level.